Services
Our marketing and research services draw on our many years of experience, and so we are able to offer our clients a range of flexible online and traditional marketing approaches.
This short video gives an overview of our services:
Our services fall into three key areas:
Marketing Strategy, Planning and Content
Market Research – 'The Employee Experience' (Recruitment/Onboarding/Employer Branding/Engagement & Retention/Alumni), Customer Service/Loyalty, Brand/Reputation & Communications
Social Media Support 
---
1. MARKETING STRATEGY, PLANNING & CONTENT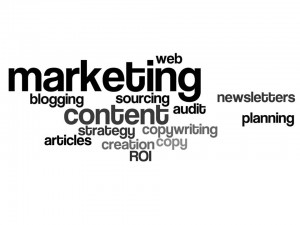 As a business, it is vital to set in place a clear vision of your overall aims, your target customers/clients and the messaging you need to be communicating to engage relevant audiences.
This information, in the form of a marketing strategy and plan, should determine the channels used to deliver this messaging, whether at a strategic or tactical level. This helps to ensure that your marketing activity is relevant and on track.
Based on our extensive marketing experience, we can help by drafting a clear marketing strategy and plan for your business, by brainstorming with you ideas for new or different channels, and by helping you to measure the 'return on investment' (ROI) achieved by each activity. The document produced will act as a live working document, which can be used as an aide memoire and a regular prompt to action, review and update. Regular sessions can also be scheduled with us to review and update your plan.
At a more tactical level, we also help businesses with content planning and writing. Our services in this area include writing/editing text for websites, writing blogs, articles, newsletters, email shots, press releases, brochures, leaflets, flyers and other promotional materials. We are happy to provide quotes for ad hoc or regular marketing work of this nature.
Please ask us for a quote for any of these marketing services – contact us on 07734 297916, or email karen@karenwisdom.co.uk
---
2. MARKET RESEARCH – EMPLOYEE ENGAGEMENT/EMPLOYER BRANDING, CUSTOMER SERVICE/LOYALTY, BRAND/REPUTATION & COMMUNICATIONS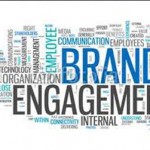 We offer a range of research-based insight and strategy development services around employee engagement, employer branding/recruitment, customer service/loyalty, employee onboarding/exit experiences, internal/external communications, organisational/culture change/values, diversity & inclusion and corporate reputation. The emphasis of our work is on generating actionable findings and on recommending relevant strategies for implementation.
These activities can include depth interviews, focus groups or an online survey to gather feedback, from which we can advise on insights and strategic action priorities.
For further information on our research services,  please email karen@karenwisdom.co.uk , contact us on 07734 297916, or connect with us via social media.
---
3. SOCIAL MEDIA SUPPORT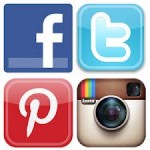 Social media is not a quick sales fix, it's about communication and engagement with customers/clients. It's about starting conversations, connecting with relevant people and building a positive reputation. It is 'marketing', not 'selling'…so social media can drive traffic to your website or place of business, but the responsibility for converting that traffic into a sale can only be achieved, if all the pieces of the 'marketing mix' (e.g. price, product, service delivery etc) are effectively in place. It needs to be part of your overall marketing plan.
For business owners who are too busy to manage their own activity (or who do not want to), we can provide a social media management service to ensure that your business is getting the best use of relevant social media networks.
Such work typically revolves around the main social media networks e.g. Facebook, Twitter and LinkedIn, and possibly some blogs. Depending on your target audience, might also include Instagram, Pinterest etc.
For those new to social media, or to individual networks, we offer a service to get your business set up and running on relevant social networks. The fee for this is dependent on the number of networks involved; we're happy to provide a quote on request.
At a basic level, we will ensure that your accounts & profiles are optimised and then maintain and manage your accounts for you, across all relevant platforms. Basic level management packages start at £275.00 per month.
A premium level service would involve us actively researching and building your following, and engaging with relevant people on your behalf. Premium level packages are from £450.00 per month.
The social media management service includes regular update calls and meetings, and a monthly report on the performance of the social media activity, and on any specific campaigns delivered.
In addition,we can also provide a content creation or blogging service. Rates for such work are charged by the hour.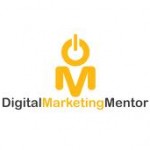 Karen Wisdom was appointed in 2013 one of a small number of approved tutors in the UK to teach the first professional qualification for social media, a BTEC-approved Level 3 course – the 'Digital Marketing Mentor Award in Social Media'.
We usually advise a period of at least three to six months to allow for your social media activity to start to translate into results, and measuring this progress will depend on your objectives, which should be clear, and agreed from the outset. It is vital that your social media is integrated into a wider marketing plan, involving the most relevant channels for your target customers, and we can help advise on this aspect.