About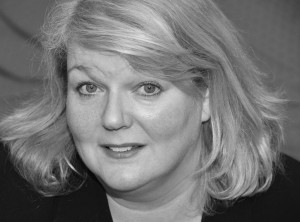 As a marketing and research consultant, and owner of Wisdom Marketing & Research, I've been involved in marketing for most of my career and I really enjoy my work – I am passionate about understanding different businesses, their customers, and what makes people tick.
I've spent many years working in marketing and research environments; on the corporate side, with a leading marketing research agency/consultancy (in the marketing department of ITV), and on the client side. All this experience has given me an invaluable insight into the needs of clients, suppliers and intermediaries.
The umbrella under which our work sits is all about branding, reputation, communications and engagement. I am fortunate to have been involved in a wide range of areas over the years; advertising and branding, corporate reputation & social responsibility and employee & customer engagement. The latter encompasses internal & external communications, culture, values and change management, as well as recruitment, onboarding & employer branding. So I have a broad perspective, and recognise that happy, engaged employees have a crucial role to play in creating successful, agile organisations, and in driving customer engagement and loyalty.
I have been shifting my focus more towards my passion for employee engagement, as the whole 'employee experience' comes to the fore and I work with clients to consult and advise and guide them in their research and strategic action in this area. However, I remain deeply involved in the customer aspect, working with clients to engage, communicate with, retain and grow their customer base.
Aside from our own associates, we work with a number of 'trusted partners' who are specialists in related areas, and who we call upon to help deliver excellent business solutions as part of our team. These fields include:
website development
SEO
graphic design
email marketing and CRM systems
PR
business coaching
virtual assistant support
HR, IT, legal and business financial services
I'd be pleased to put you in touch with an expert in any of these areas, or to discuss how we can integrate relevant expertise into our work for you…just ask!
Karen Wisdom