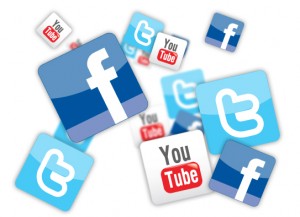 A leading British entrepreneur, Nigel Botterill (with whom I trained in social media), is a smart marketeer, having launched eight, million-pound businesses in the last seven years. Nigel is offering to teach business owners how to fully grasp the power of social media to drive new customers to their websites and places of business.
Nigel has just launched an online training programme for business owners – the 'Social Media Blueprints'. As an affiliate of Nigel's organisation, N5, I am excited to be able to offer access to this programme. I can personally vouch for the fact that it's the very best social media online training programme available in the UK, and it's being offered at a very attractive  price – £198 + VAT, payable in two instalments.  The programme is based on the strategies that Nigel uses in his business and with his own customers.
It covers an overview of social media and modules on all the major platforms; Twitter, Facebook, LinkedIn, You Tube, Foursquare and Google +, with additional modules on blogging and social media management. The package includes ongoing support, a training day and a 30 minute telephone consultation.
Click here to find out more about Nigel's business ethos and for the details of this brilliant training programme.
Alternatively, if you'd like to have an informal chat about how social media can help your business, or for face-to-face training & mentoring support, contact me, Karen Wisdom on 07734 297916 or drop me an email at karen@karenwisdom.co.uk