A common challenge shared by many business owners is finding enough time to manage their social media effectively. Business people, knowing that they should be working on their business, rather than in it, often struggle to find the time to spend on it, getting distracted by viewing other people's posts/photos/videos (both personal and business!), or spending too long on the task in hand.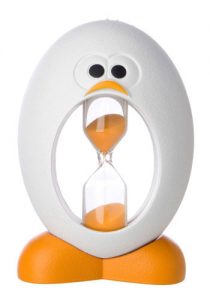 With significant social media management experience to share, our top social media time management tips are:
Above all, start with clear goals of what it is you want to achieve using social media. 'Getting more sales' is rarely an effective aim; better to focus on sharing knowledge, building your reputation, developing awareness of your business and its offerings/USPs, changing perceptions, increasing knowledge of specific service/products and generally encouraging your target audience along the 'Awareness-Interest-Desire-Action' (AIDA) route, rather than hard-selling activity
Decide how much time, and how often you need to spend on your social media activity (via desktop and/or mobile); this should become evident as your marketing plan develops, of which social media should be a part
Create a content calendar of themes/ideas/seasonal & event-related promotions across the year
Allocate sufficient time each day/week/month to each social network you need to maintain (incl. planning, posting and monitoring the results), and be realistic about what you can achieve
Set up Google Alerts to email relevant news (e.g. on relevant keywords) daily/weekly to your inbox
Stay focused on the task in hand. It is easy to become distracted by other content on logging into social networks, so prioritise your own work first and then, if time permits, allow yourself a few minutes to look at other interesting content. If finding time is a problem, schedule a fixed diary appointment, as if you have a meeting, or use a stopwatch/timer…whatever it takes!
Make use of social media management tools (e.g. Hootsuite, TweetDeck, Buffer (free ones), Sprout Social (paid) etc. to schedule, post and monitor the effectiveness of your social media activity
Finally, if you are unable to manage your own activity effectively (and some business owners just don't want to, or prefer to focus on other things), consider outsourcing your social media management to a staff member or trusted external partner.
Do contact us if you would like any support with your social media, whether choosing suitable networks, learning how to use them, planning activity, creating/sourcing relevant content or managing your activity.