Uninspiring content
"Posting content is simply not enough. Social media always involves connecting with others, interacting with followers, and building relationships."  Social Media Delivered
'Content is King', declared Bill Gates as far back as 1996, rather prophetically, as it turned out. There are numerous digital marketing studies highlighting the importance of sharing quality and engaging content. However, many businesses still make the mistake of simply broadcasting out about what they do and have to offer, without understanding the needs of their audiences.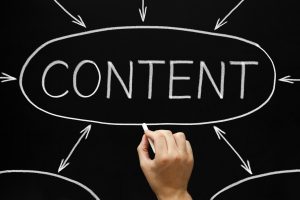 A great way to build a loyal social media following is to position yourself and your business as experts in your chosen sector/field. An excellent way to do this is to share informative or entertaining content, and this doesn't necessarily have to be your own original blogs, images or posts. There's a social media rule of thumb that suggests only around one in ten Tweets/posts should be about your own business. And the art of social media is really about starting conversations, not one-way outward communications.
In this context, here are some top tips for engaging content:
Think: what is my audience interested in? What will entertain them? How can I tell them something they don't already know?
Share/like/ReTweet others' posts, news, local events etc.
Start a conversation/ask a question
Seek ways to incorporate video and live broadcasts into your posts (according to a Cisco report, video will account for 80 percent of global internet traffic by 2019)
Use hashtags (#) to make posts easy to find (especially on Twitter and Instagram, but also on Facebook and some other networks)
Encourage your followers/fans to share their content/stories using designated hashtags
Thank your followers/ReTweeters and welcome new fans (everyone loves a mention/shoutout)
Do contact us if you would like any support with your social media, whether choosing suitable networks, learning how to use them, planning activity, creating/sourcing relevant content or other challenges.