What are social media professionals focusing on in 2014? According to social media agency Social Media Examiner and the recent 2014 State of Marketing Report from Exact Target, there are five key areas to consider:
1. Social listening – social listening is becoming more important. They key here is listening first, then responding to and engaging your target audiences. There exists a significant gap between the proportion of marketing people who practise social listening and those who believe their strategies are effective, and the key is in an appropriate response.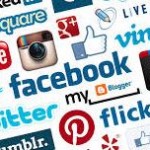 2. Social advertising – there is a great deal of confusion about what advertising options exist on different social networks (e.g. PPC ads, promoted posts, sponsored stories etc.) and how effective each may be. The emphasis here is on experimenting; testing out different options/formats and measuring the results against clear objectives, set in place from the start.
3. Integrating email and social – greater leverage can be achieved by encouraging your email contacts to connect with you on social media, generating more social visibility for your brand, as interactions can be seen by contacts' fans and followers.
4. Social media 'dream team' – having a dedicated team, even if only of one person, is key to social marketing success. Critical success factors here include a clear strategy and objectives, effective scheduling, quality content and also not forgetting to let your customers and target market know that you are on social media (this usually requires an integrated marketing strategy).
5. Social media return on investment (ROI) – this can be an elusive aspect to measure. However, key to this is having clear goals against which to measure activity e.g. awareness, engagement, lead generation, customer retention etc. Do consider quality, not just quantity (i.e. engagement; comments, shares, ReTweets, mentions etc, not just the volume of likes, follows etc). Your content strategy should be firmly focused on achieving those goals. This should lead to a visible return on investment from social media.
All good advice for a successful social media presence and for growing your brand or organisation effectively.