Cross-posting across multiple networks
Many businesses find it easy to link their social media accounts together, to enable the posting of content across multiple social networks. Whilst this can save time in logging in to individual networks, and posting the same content across each, it is important to stop and consider whether your audience really wants to read your Tweets on Facebook, your Facebook posts on LinkedIn, your LinkedIn posts on Pinterest etc. If your followers are connected to your business on more than one social network, they will be potentially receiving the same content from each. This can be somewhat irritating, and at best appear a little lazy to your followers/fans.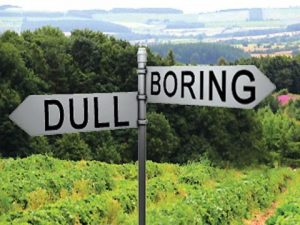 As a strategy, it is much better to rotate your posts across different days/time of day, and perhaps to consider reserving specific content for specific networks. For example, you could post an interesting piece of content on, say Facebook, which is more relevant to the profile and interests of your Facebook fans. Alternatively, you can post teasers on one network to drive traffic to another, e.g. "Check out our Facebook page for news on the latest trends in xyz". In this way you can also drive traffic to your website/blog or videos by adding relevant links to your posts.
Overall we advise that it looks more professional to cross-promote across different networks, rather than cross-posting the same content, and to seize opportunities to send traffic from one network to another or to your website/blog . So take a few minutes to tailor your message to each platform you're posting to and consider what your audience on each social network is most interested in reading/seeing. Happy posting!
Do contact us if you would like any support with your social media, whether choosing suitable networks, learning how to use them, planning activity, creating/sourcing relevant content or other challenges.